Achieving the perfect SEO in Drupal : 2021 Guide
Akanksha Mehta
Tue, 04/06/2021 - 14:42
SEO is the process of optimising a website's content with the use of certain keywords with the goal of ranking better in the search results of a search engine, for example, Google. SEO is independent of PPC (pay-per-click) results, and focuses on organic rankings. If a business wants to make the most of the web to reach its targeted audience, Search Engine Optimisation is one aspect that cannot be ignored. According to Backlinko, less than 1% of users care to explore beyond the first page of Google.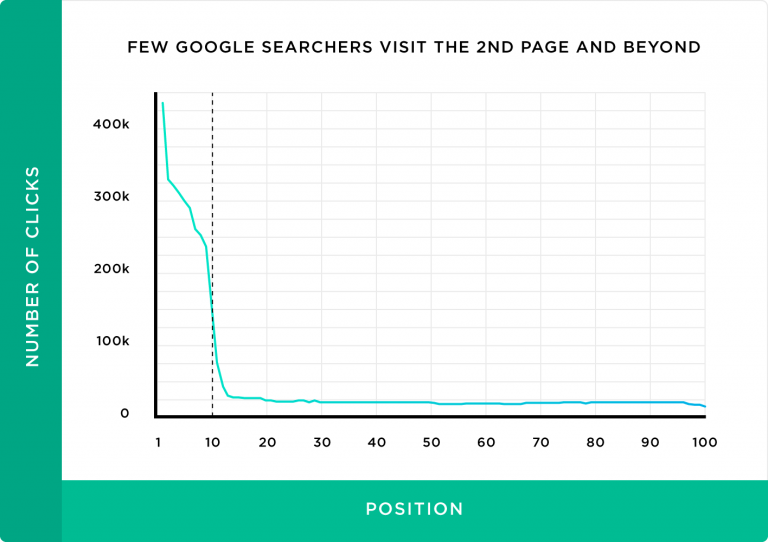 Website content still relies heavily on SEO for traction, legitimised by a recent survey stating that several bloggers found that SEO was the second most important driver of traffic for their websites.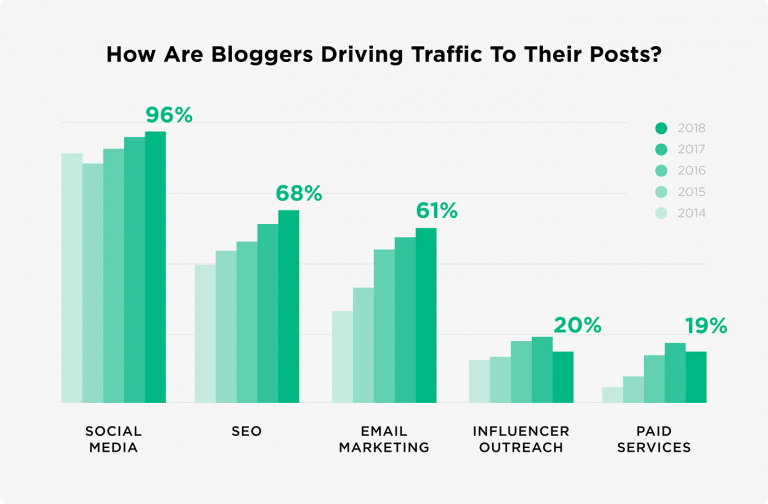 Owing to these parameters, Drupal has taken into account to include several modules to facilitate SEO in Drupal. Not only are there multiple intent SEO friendly features, Drupal also provides several customizations to fit into the trajectories of various kinds of businesses online.
The Drupal SEO Checklist 
Here are some must have SEO modules in Drupal.
For the overall framework
Linking it Right
For Navigation
The Easy Breadcrumb module is a navigation tracker, which when embedded in your pages, utilises data from the work you have already done to generate your paths' alias. It is a plug and play module that auto generates the breadcrumb by using the current URL. 
On the other hand the Menu Breadcrumb module allows the user to use the menu that the current page belongs to for the breadcrumb. It uses the titles of the parent menus to generate the breadcrumbs.
Sitemap
For tags
Combat Error 404
Instead of displaying '404 page not found', the Search 404 module performs a search on the existing keywords in the URL. This helps retain visitors who might happen upon outdated links.
These are some of the major search engine optimisation modules that help Drupal websites achieve optimum SEO, whether directly or indirectly. While the software is constantly evolving to adapt to the changing norms, SEO remains too dynamic of a subject. And with constant parallel innovation in the terms of technology, SEO also keeps undergoing significant changes owing to these trends. Some Optimisation trends that are projected to stay afloat in 2021 are listed below.
SEO trends in 2021
Looking for user's search intent 
As User experience expands and seeps into different arenas, its effect is bound to be seen in SEO as well. Google has been pretty mindful about making search intent a top priority, ie, the search engine aims to display results regarding the search intent of the user. To figure out the search intent, it is imperative to examine the keyword. The intent might be informational, transactional, commercial or navigational. For example, a person that searches for 'buy protein bars' has a transactional intent, and tracking this, the search engine is likely to redirect the person to an online shopping site or a grocery store nearby. But if the person searches for 'best protein bars', the search results will greatly vary, leading him to a blog or an informational website.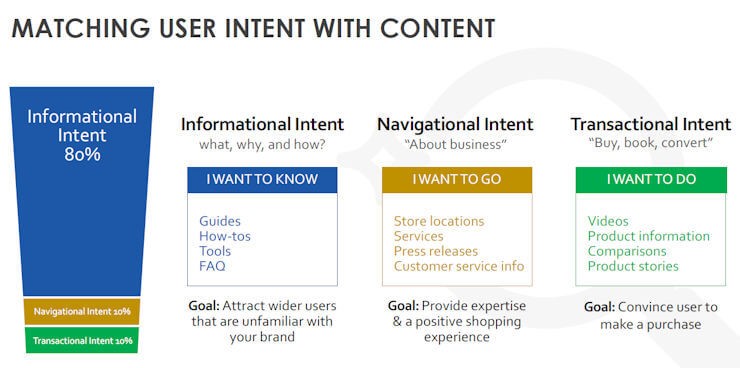 Customer Retention
Not just customer acquisition, but retention also needs to be considered while planning out the SEO of a website. When a visitor turns up, you should be interacting with them, answering their questions, and every need that they are searching for. Each keyword that has been used in optimisation of the site should be justified, and there should be appropriate information about it.
Brand SERP Optimisation
SERP (Search Engine Result Page) tracking is projected to become the norm in 2021. This means that brands will go the extra mile to define who they are and what they offer in accordance with Google's Passage Ranking. The SERP layout is projected to undergo change as well, with businesses switching from creating several verticals within the website for different topics to creating long pages for the entire content, for better ranking in the search results. 
For this to formulate, we may see more personalized research on consumer behaviour in 2021.
Core Web Vitals
Core Web Vitals include features like page speed, multiple device friendliness, image optimisation in  different devices, compliance to security protocols etc. Google introduced core web vitals as a ranking factor in 2021. Hence, it is another aspect that needs to be considered while optimising a website. SEO now is not just about whether it answers your users' queries but also about how satisfied the user is with that information and also whether the environment in which it is being presented seems trustworthy. 
Importance of mobile SEO
About 56% of global internet traffic in 2021 has been attributed to be coming from mobile devices, hence while planning out optimisation strategies, the primary area of concern should be the performance of your website when accessed from a smartphone. Hence, a bare minimum mobile experience isn't going to suffice if you want Google to consider your website setting out the ranking.
Web Automation
The quality as well as quantity of AI (Artificial Intelligence) generated content cannot be beaten, and hence it is expected to increase monumentally in the following year. Jesse Mcdonald, Optimisation Lead at IBM, believes that it is going to be one of the biggest SEO trends in 2021 to roll out automated functionalities with respect to optimisation, cutting down manual SEO wherever possible. 
Content is still the king
It has been witnessed that blogs of over 2000 words outperform blogs of 1000 words or less, the former perform better with respect to Google's E-A-T (Expertise, Authoritativeness, Trustworthiness) guidelines. Hence, the long form content trend is to continue in 2021 as well, as most websites try to expand their content to said length.
Content also has immense potential when it comes to expanding the audience base of the article. One sure shot way of getting yourself some subtle marketing is to include some statistics, survey or study that constitutes research related to the topic, as others writing on the same topic will keep linking you in their document while using your research data.
Graphics do the job of grabbing attention really quick, hence visual content should be added at regular intervals for sustaining the reader's attention. Concept visuals, i.e., visuals that explain tricky concepts are especially helpful and are more likely to be shared and referred to. 
Lastly, all the constant research that is done over topics from time to time can be brought to good use by presenting a bunch of content on a specific topic as a 'hub'. These work exponentially well for SEO, and also are a form of value rich content that is likely to grab attention in a good way and be shared widely.
Visual Search
With the popularity of Google lens soaring, visual search has been trending throughout the year and will continue to occupy space in 2021 trends as well. Therefore, optimising images on your website has become as essential, as according to Backlinko, as 32.5% pages that ranked in Google Lens had a keyword in their Title tag that matched Google's Vision Label.
Conversational UI: Voice and Video interfaces
Google Home and Alexa how become the new members of most internet connected households today, simply because the added convenience these devices bring with themselves. This is the reason why Search Engine Optimisation for voice search is not an option to consider anymore - it is quite a necessity. With Google and Alexa constantly referring to sites that consist of the user's question and answer both, FAQ lists are becoming more and more important. According to Google, 4 out of 10 US adults perform at least one voice search in a day. 
Videos are a significant element that are driving significant traffic to websites, as demonstrated by the following graph.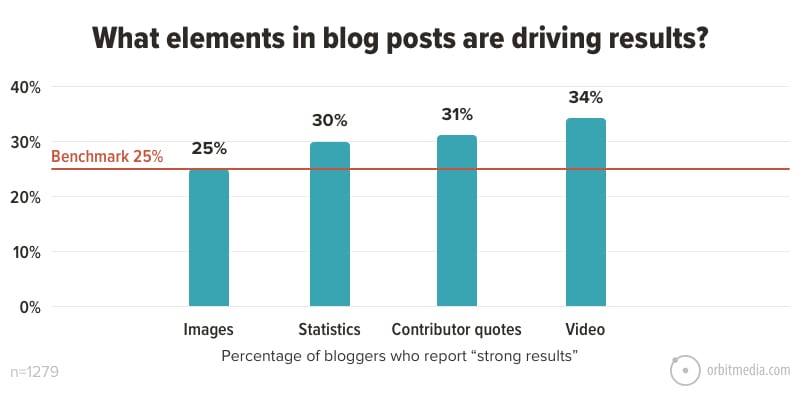 With a dedicated social media platform just for videos (YouTube), the change is quite inevitable and was bound to happen. Video Optimisation is the future of SEO today, hence keyword optimisation needs to be done in the multimedia of your site as well.
Featured Snippets 
Google's search results have become smart as well. With increased focus on User experience, the search engine realises that it is pretty inconvenient for a user to click on every website to read the contained content. So it displays the related content in the form of a Q&A as a part of its featured snippets.
Backlinks
Creating backlinks can also effectively improve SEO rankings and drive traction to the site, but this can only be achieved when the content is good enough to quote, or already has a good enough SEO or an online presence in order to be tracked by other websites. Guest posting is another way of tapping into backlinks. 
Google Passage Ranking
Similar to Featured Snippets, Google has also started to run specific passages from websites that appear relevant to the search result. Google also specified that this feature does not mean that the passages are assessed independently of their pages, but simply means that specific paragraphs can also be an additional ranking factor from now on. 
Domain Authority
With E-A-T evaluation setting in, domain authority is less about links and more about this part of the guideline now - as Google says that it wants to rank pages that are 'reliable sources' and appear to have content that is reflective of the qualities of 'expertise, authoritativeness and trustworthiness'. 
Creators of the content of the page are taken into account - is the content generated at random by freelancers, or are these people experts in the particular topic? 
A suspicious looking website will not rank well on Google's search results, as the notions of transparency and accountability are gaining ground widely.
Maintaining a good reputation outside of a website is also equally important. There is nothing worse than your website claiming something and external sources disagreeing with it. Similarly, being cited on other websites on a positive note is considered while ranking as well.
Combating decreasing CTRs
It is common knowledge that organic click-through-rates are down. And yet it comes as no surprise, because it is quite difficult for organic to survive among features like SERP, Ads, and others. There is a way to combat this practice and stand out, even though a little, in this race - and that is by creating keyword rich URLs, as they have been shown to get much more clicks than URLs without the keyword that the user has searched for.
Conclusion
Even after 20 years of its conception, Drupal continues to remain a favourite in website creation, and that is primarily due to its high level of customisation and adaptability to the present trends. Today we see individuals and organisations both contributing to and relying on Drupal because it has a solid foundation of what it takes to stay up to date, even when it comes to SEO - through its extensive modules and distributions. Rest assured, come what may, the community stands prepared to make the most of these upcoming trends.
blog image